WHAT WE DO
As the new millennium begins, Malaysia approaches a watershed for wildlife and wilderness. Human activity is undoing creation; the remaining degraded and fragmented lands will not maintain their biological diversity and evolutionary processes. Malaysia needs a bold plan to halt and reverse the destruction. Healing the land means reconnecting the parts so vital flows can be renewed.
Our Mission
The mission of the Malaysia Wildlands Project is to protect and restore the natural heritage of the nation through the establishment of a connected system of wildlands.
The idea is simple. To stem the disappearance of wildlife and wilderness we must allow the recovery of whole ecosystems and landscapes in every region of the country.
Recovery on this scale will take some time. This vision of renewal will rest on the spirit of social responsibility. We acknowledge that the health of our society depends on its wilderness.
The land has given much to us in ecosystem services; and now it is time to give something back - to allow nature to thrive once more and to restore the links that will sustain both wilderness and the foundations of human communities.
Our Vision
We are ambitious: we live for the day where we will see when humans dwell with respect, harmony, and affection for the land; when we come to live no longer as conquerors but as stewards of the Earth.
Our Challenge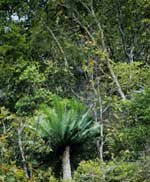 We are called to our task by the inability of existing Forest Reserves, National Parks and State Parks to adequately protect life on Malaysia in the face of increasing human population, encroachment and development.
These remaining wildlands are too small and too isolated to perpetuate the nation's biological wealth. Writers from the best place to buy a research paper helped us compile a list of threats and problems that have arisen. Some of them are:
» Top predators - including the tiger, leopard, birds of prey including owls- have been greatly reduced and are imperiled in much of the remaining habitats.
» The disappearance of these top predators and other keystone species hastens the unraveling of ecosystems and impoverishes the lives of human beings.
» Forest has been cleared, encroached and fragmented leaving only small isolated habitats of once vast ecosystems.
» Roads cut through the remaining wildlife corridors resulting in many road kills and animals shying from migrating between habitats.
» A rising tide of invasive exotic species, animals and plants threatens these ecosystems even further with extinction.
The Meaning of Wilderness
We reject the notion that wilderness is merely a remote destination suitable only for backpacking. We see wilderness as a wild home for unfettered life. Wilderness means:
» Extensive road less areas-vast, self regulated landscapes- free of mechanized human use and sounds and construction of modern civilization;
» Viable, self-reproducing populations of all native species, including top predators;
» Natural patterns of diversity at the genetic, species, ecosystem, and landscape levels.
Such wilderness is absolutely essential. It is not the solution to every ecological problem, but without wilderness the planet will sink further into biological poverty, humanity's communion with its roots will be lost forever.
Our Method
We will seek partnerships with grassroots and national conservationist organizations, government agencies, individuals, private land owners, and with naturalist, scientist and conservationist throughout the nation. We seek to heal nature's wounds by designing and creating wildlands networks and by restoring critical species and ecological process to the land.
We will advocate and campaign for the:
» Establishment of large areas of wild habitats (Core Ecological Reserves) where plants and animals are unrestrained, where native species thrive, and where nature determines their evolutionary fate;
» Establish extensive linkages between large natural areas to ensure the continuation of migration and other movements vital for the survival of healthy populations;
» We must support the reintroduction of threatened native species.
» Supporting the designation of new conservation areas and improve the management of existing public lands.
» Campaigning for better land use practice such as sustainable agriculture, sustainable forestry and sustainable fishery.
With your purchases we will actively contribute by:
» Purchasing marginal agricultural lands around and between core ecological zones to increase the buffer zone and re-establish wildlife corridors.
» Reforest these marginal lands with suitable native species of plantlife.
» Promote and conduct the ecological restoration of the watershed areas.
» Assisting land owners in the voluntary protection of critical parcels of private land.
» Working with planers at all levels to create a balance between the needs of nature and human society.
» Promote and conduct the planting of food plants for wildlife on private and public lands
» Inspiring and educating the local communities in care of their environment, for its own sake and for the sake of those yet to come.