Conservation Advocate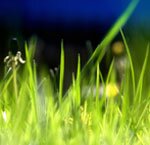 Become one of MWP conservation advocate today. Your energy and effort may very well be what our future generations depends on to ensure their survival.
You can either participate as an individual, a group or as an organization. The calling for conservation should belong to all, regardless of gender and age, beliefs and upbringing.
We at Malaysia Wildlands Project salutes those who dare to make a difference and save this one place we call home!
Making a Difference
If you're a business organization or hotel, consider:
» Making a donation to the Wildlands Project to help us achieve our conservation goals.
» Matching employee donations to conservation programs
» Landscape for wildlife
If you're an individual, consider:
» Purchasing land that needs protection
» Landscape for wildlife
» Raising funds for the Malaysia Wildlands Project
» Hosting a Malaysia Wildlands Project presentation for your employees
If you're an educational entity, consider:
» Fundraising for the Malaysia Wildlands Project to help us achieve our conservation goals
» Hosting an educational Malaysia Wildlands Project presentation for students
» Adopting and protecting a special parcel of land threatened by development
» Incorporating the Malaysia Wildlands Project vision for nationwide conservation into classes and programs
The cultivation of trees is the cultivation of the good, the beautiful and the ennobling in man.(J. Sterling Morton)